Lenzr photo contest, Best Gourmet Food challenges food photographers to submit their best shots of their favourite meals. What entree would you most like to eat right now? 
The Prize
is a Locaboire Wine Tour through the emerging eastern Ontario wineries and breweries. Winners will join an exclusive VIP tour in the company of
The Wine Ladies
as they perform tastings, conduct expert interviews, write copy and record short videos for their wine blog. These two rising Canadian celebrities are guaranteed to make the whole trip super fun.You can read about The Wine Ladies on the Lenzr Blog.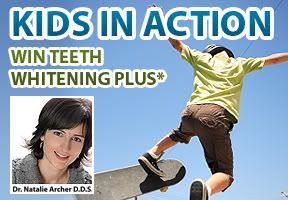 Lenzr is a serial photo contest website that harnesses business budgets to make art for the community.
Theser photo contests are tailor made for Muskoka this month.  The Kids in Action web challenge is no exception to Northern Ontario thirst for outdoor adventure – once again this website an easy place to win prizes, and if you are part of a young family, or friends with young people, then you're well positioned to upload images that will turn heads and wins votes on Lenzr. This contest theme gives both amateur and professional shutterbugs a very wide bite.
Funded entirely by a Toronto dentist the prize is a high quality NiteWhite teeth whitening system which is an advanced enamel bleaching product that's only available at a dental office because it requires skilled personnel to make the mouth molds in bite sized metal trays. These are the trays you keep on your teeth at night.
The challenge is designed to bridge the crown connection between healthy teeth and kids. Find the nerve to watch young athletes perform spectacular feats of physical fitness because to take risks and live extreme adventures is at the root of their healthy lives.  When I study the contest plate I wonder if that skateboarder is about to lose his eye teeth, or smash his incisors into the cement.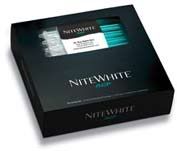 WIN dental supplies for an entire year
PLUS the lenzr winner gets the NiteWhite whitening trays. If the member is from out of province then we'll ship the prize PLUS extra tooth floss and toothbrushes, toothpaste, and mouthwash.
Contest ENDS March 1st 2010. Contest open to all Canadians. Good luck!